Creative Studio
Jul 26, 2016
Blog: Nice Humans - Andy Zazzera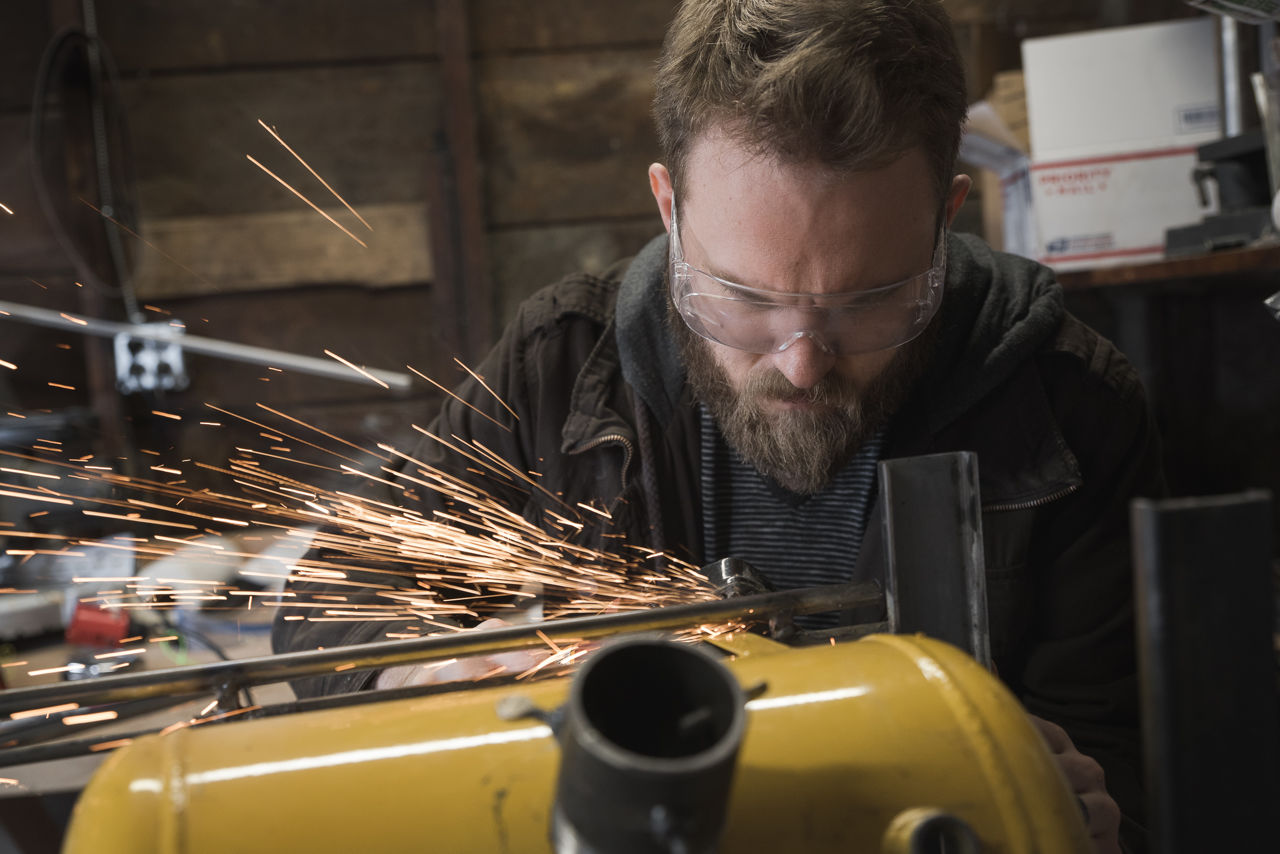 Andy Zazzera is a CG Director who has led VFX teams on projects for major feature films including Captain America: The Winter Soldier, Guardians of the Galaxy, and Ant-Man, as well as on TV shows and commercials. His career as a visual effects artist stems from an intense curiosity and a desire to figure out "how things work."
He's indulged this curiosity further by experimenting with robotics, animatronics, blacksmithing, 3D printing, and generally anything else that piques his interest, which recently included "putting a gas engine into a children's Power Wheels Corvette."
What got you started on this journey of "making stuff"?
I can't fully put my finger on it, but anytime I see something cool that I don't know how to do, I have to learn how that works. And now you can pretty much find tutorials or instructions on anything you can think of with a simple Google search, which is why the Internet is the greatest thing ever.
Let's start with 3D printing. What kind of projects have you done?
Oh man. The parts I've printed have ranged from wedding cake toppers, to pieces for repairing broken video game controllers, to pieces for Halloween costumes, to far too many CG models printed just for the novelty of seeing them in real life. But what I find myself doing most is putting my 3D printer to work for practical uses. I love that I can bang out a model in the computer and have it printed and in my hand three hours later.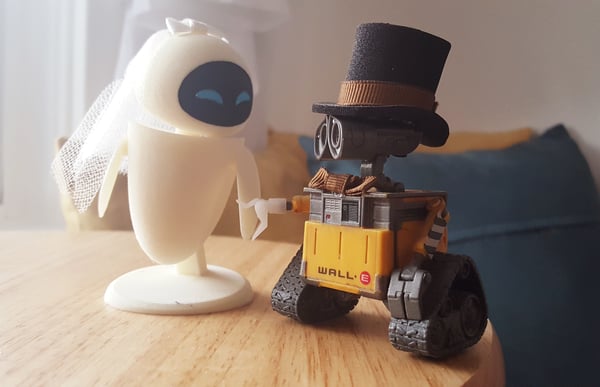 As a few examples: I've printed parts for my car, such as adapter bezels for new speakers that didn't fit in the factory mounts. I printed up replacement air filter clips and cell phone mounts for my wife's car. I also made my wife a coffee grounds funnel to help load her espresso machine. Anytime I need anything, I can just make it.
Between working in CG and having a 3D printer, I've gotten a little too used to being able to customize everything. In my day to day life, I'll go through endless iterations of something and change it until it's perfect (or at least until I run out of time). But then in the real world I'll have the wrong instinct, like if I go to a store and they don't have the shirt I want in the right color, my first reaction is, "Oh, I'll just get this one and change the color." Then I remember I can't do that and I get annoyed.
3D printing pieces for a Halloween costume? That seems pretty intense. What was the costume?
I was going to be John Candy's character from Spaceballs, Barf. He has animatronic ears in the film and I wanted to recreate that. I sat down to figure out how to make an articulate moving ear, and within about three hours I had one 3D printed that I was controlling with a Nintendo Wii controller.
So you've gotten into animatronics as well.
It seemed like a natural progression. As with all of these things, I just got curious and started playing around with small pieces until I could do them myself, and then I build up to larger projects. Eventually I want to make a full animatronic creature head, like they used to do for movies before CG took over. Also, I really want to build my own BB-8.
I know you're also into blacksmithing and recently added an anvil to your home workshop.
Yeah. It's my current obsession. Blacksmithing is super old school, make-it-yourself. It's the 3D printing of the Iron Age. And it's a craft that is currently experiencing a resurgence in popularity - I don't know if it's hipsters or what (NOTE: Both Andy and the interviewer have beards and a taste in plaid that can only be described as 'hipsteresque'). I want to make knives and bottle openers to start, and to figure out a way to do something cool that uses my background in CG along with 3D printing, and likely some molding and casting as well. I'm pretty sure no other modern blacksmith can claim this particular mix of skillsets, and I'd like to think I'll be able to create something fairly unique.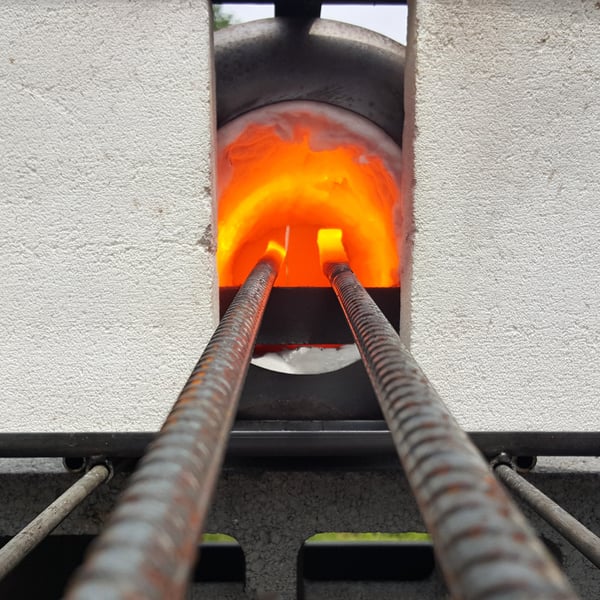 Any thoughts on what medium you might experiment with next?
I don't know yet. My brain flits from thing to thing. I'll fixate on something until I figure it out, then I move onto learning out the next thing. I have a child's attention span funded by an adult's salary. The best part is that I'm very very lucky to have a wife who happily supports me in these endeavors. She's even learning blacksmithing with me!