Color & Finishing
Aug 16, 2016
Blog: Nice Humans - Oscar Oboza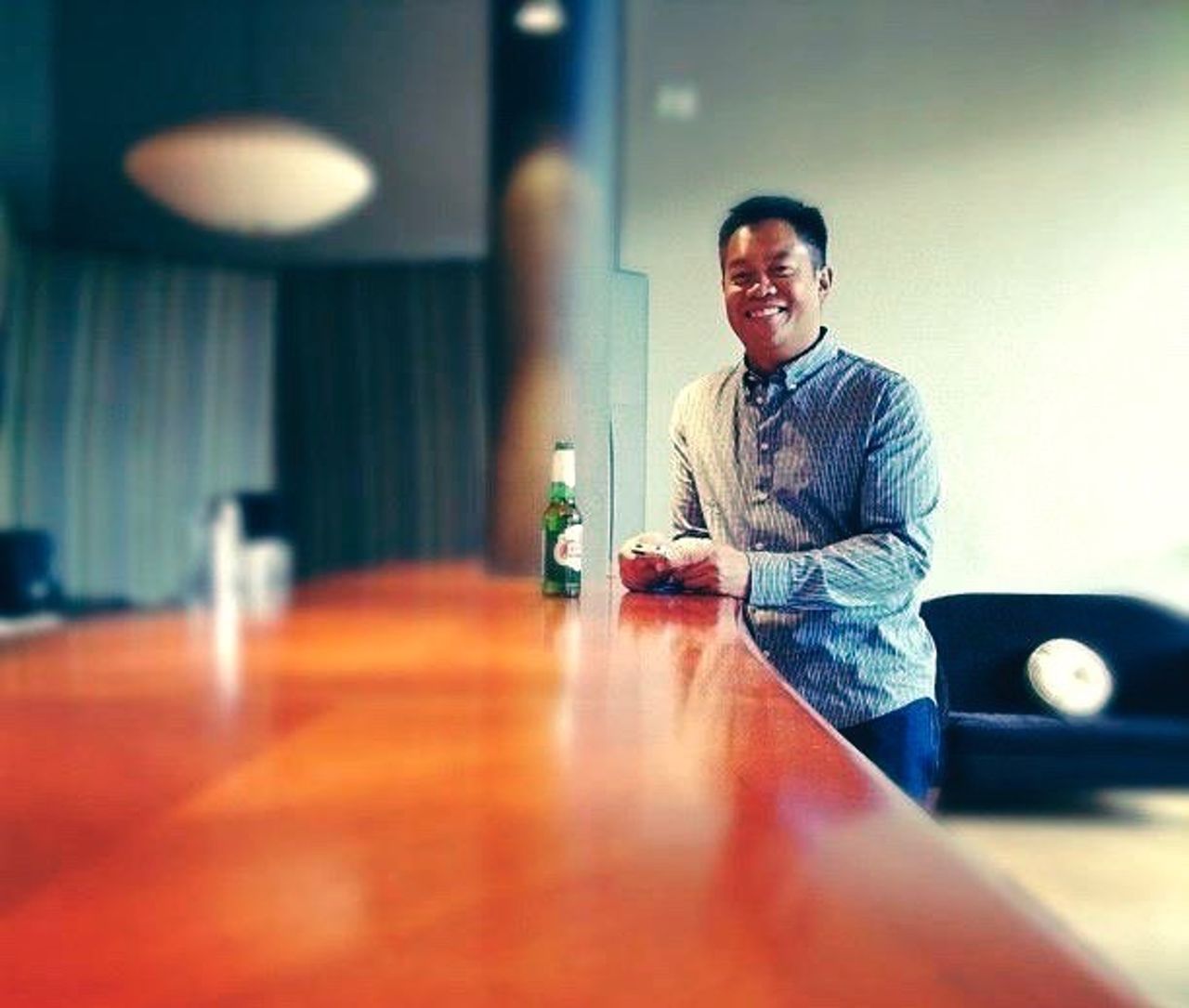 Colorist Oscar Oboza joined Nice Shoes in 2014, launching Nice Shoes Minneapolis and aiding us in our expansion from one location to three. Oscar began his career as a colorist in his hometown of Chicago before moving to Minneapolis for the first time, then moving south to Dallas, coming back for a second time to Minneapolis, then returning to Chicago one more time before making a third return to Minneapolis with NIce Shoes. In short, he's been around.
As Oscar has traveled throughout the country with our sales team to industry events and presentations, from Minneapolis, to Chicago, to Dallas, to Los Angeles, to Kansas City, one piece of feedback has remained constant: "everyone knows Oscar." We spoke with Oscar about his travels throughout the industry, and how his networking abilities have aided him in his career.
You've worked in a lot of cities. Some of them multiple times. Does one stand out as your favorite?
Each city has been wonderful for different reasons, but coming back to a city three times might be an indicator that I've come to love Minneapolis. I've always felt this creative vibe infused into the culture here, and it's easy to feed off that energy. I do miss the food in Chicago though. But wherever my travels have brought me, the friends I've made in those cities that have either stayed there and flourished in those markets, and those who have branched out to other markets, I try and make it a point to say 'Hello' every now and then via social media...I guess that's why I seem to have so many different contacts in so many different regions.
Have you noticed any differences in your clients from city to city?
I have found that clients I've had from the advertising world have been a mix of people that arrive from different places to get where they are just like me. So it's easy to start up a conversation about how they got here. I love the feeling that I'm working with friends who just happen to want to make great color.
But one particular difference I've noticed while working in Minneapolis is that its smaller size brings me much closer to the production community. There are independent filmmakers, and up-and-coming directors and DPs who I continue to meet through mutual friends. I take great pride in building these connections.
You're very in tune with the social aspects of this industry - how have your experiences in that regard differed across Dallas, Chicago and Minneapolis?
Networking is natural for me. I don't even think about it. For some people, I know it can feel like work. If you engage people in the right way, genuinely listen and ask questions based off of what they're talking about, you're naturally building a friend.
When I was living in Dallas, everything was so spread out. It made getting together a bit more challenging. In Chicago, geographically, everything is very close, but relationships were tighter and more exclusive. You might not connect with certain people aside from at larger industry events. In Minneapolis, a lot of the agencies, post shops, and other companies are very concentrated, so it's not too hard to have a quick conversation to see how things are going, or hatch a plan to get folks together for a happy hour. We also have a popular industry softball and bowling league in town, where I volunteer as a co-commissioner in both. Leagues like these are just another fun way to get together with clients and industry friends.
What about when you've returned to some of these markets on sales trips with Nice Shoes? When the New York team comes back, they're always amused and surprised by the amount of people you know.
Dallas was a pleasant surprise. I had been gone for almost 8 years - I left before Facebook - and social media helps in maintaining or rebuilding connections, but it wasn't until I got back there that I really reestablished some connections face to face. You don't ever want to think that you're gone and forgotten, I had friends in Dallas that I had stayed in touch with, but going there, and being part of the community again was a great surprise that so many people remembered me. In the span of my career, I was only there 15 months, but now that i've rebooted those connections, I feel comfortable using social media to keep in touch with those people.
For Chicago, I had been gone less than a year, and we attended Optimus's famous block party. It was different being a Nice Shoes employee at this event I had attended so many times before, but I felt a nice warm feeling when coming back to Chicago.
For those who don't find networking easy, what advice would you offer them?
No matter who you are, you're an ambassador. You represent yourself and the company. That attitude has helped build my success over the years and kept me doing what I truly love. Technology is always evolving, but in the end, we're in a people-centered business. You still need people to enjoy being in a room working with you during a session, and you always have to work at it. Just like you always need to be upgrading and improving on your technical skills, you also need to be constantly developing your networking skills as well.