Creative StudioColor & Finishing
Nov 02, 2016
Nice Shoes Expands Internationally With New Toronto Studio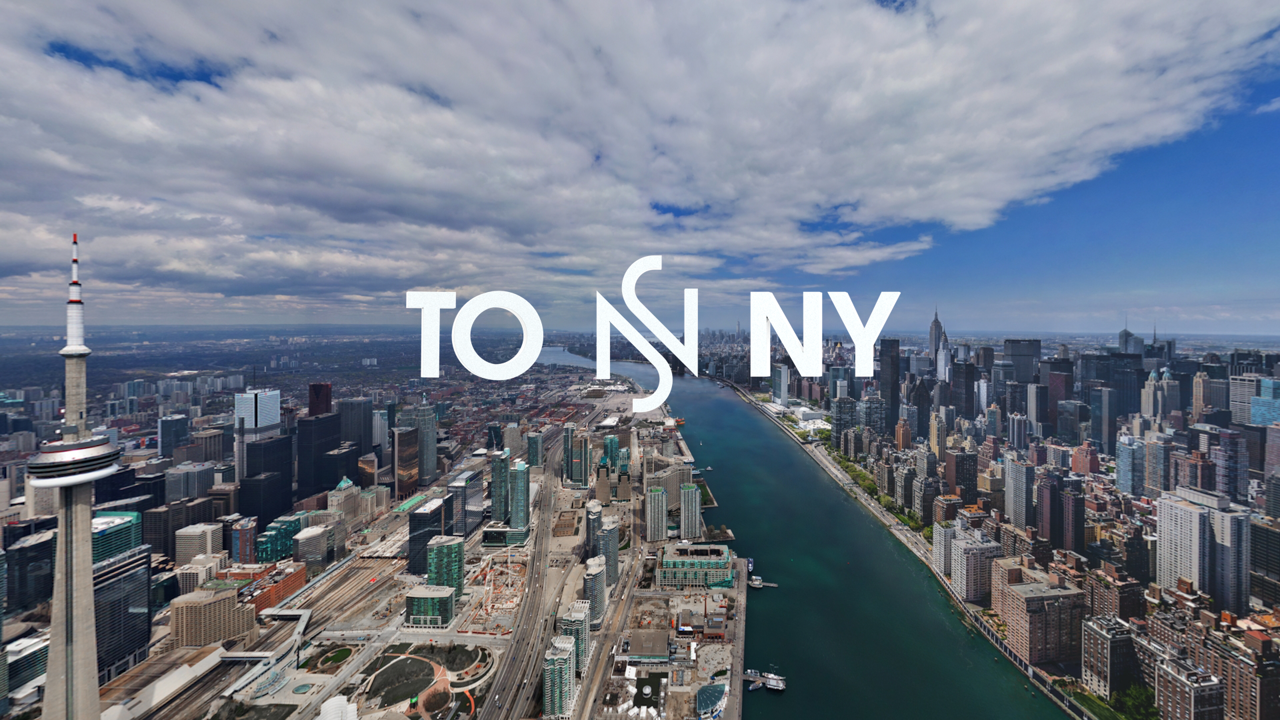 Celebrating twenty years as a leader in post production, Nice Shoes is proud to announce the launch of a full service studio in Toronto which opened November 1st with the talents of creative directors Gary Thomas and Matt Greenwood, design director Stefan Woronko, senior colourist Roslyn Di Sisto, and executive producer Kristen Van Fleet. The team, joined by their colleagues from New York, celebrated the studio's expansion into Canada following the ADCC Awards on November 17th, with an afterparty held at the Bata Shoe Museum.
Prior to joining Nice Shoes, the team delivered a series of vibrant animations and short films for the Cannes Lions Festival, working closely with Leo Burnett Chicago executive producer Juan Woodbury to craft colourful, engaging content that celebrated the creativity of the festival. Van Fleet and Di Sisto also graded Drake's hit "Hotline Bling," collaborating with Director X on the colour-driven music video.
Thomas, Greenwood, and Woronko will be added to the Nice Shoes Creative Studio roster, complementing a creative team that recently showcased the studio's animation and virtual reality capabilities by designing and editing the opening titles of the 2016 ANA Masters of Marketing Conference, while also exhibiting the interactive MIO Garden VR experience to the acclaim of the CMOs and marketers in attendance. Di Sisto joins the renowned Colour & Finishing team, who have delivered stunning imagery throughout the studio's history for brands such as Volvo, Samsung, Jeep, McDonald's, and Mastercard as well as performers Beyoncé, Kanye West, Lady Gaga and Pink. As executive producer, Van Fleet unites the divisions, working closely with Creative Studio EP Angela Bowen and Colour & Finishing EP Tara Holmes to deliver seamless, end-to-end creative solutions for any project.
"Toronto is one of the top hubs for advertising in the world, and we've assembled a team that reflects the high quality of creative content being produced in this market," said Managing Director Justin Pandolfino. "Gary, Matt, Stefan, Roslyn, and Kristen exemplify what we look for in each and every Nice Shoes hire. Their creativity and experience is complemented by fantastic teamwork and an attentiveness to the specific needs of each and every client."
The newly launched location will offer directors and clients in the U.S. planning shoots in Canada a convenient and competitive production partner. Nice Shoes Toronto will be integrated with the studio's Remote Colour Grading network, creating opportunities for Di Sisto to work with clients throughout North America, and for clients in Toronto to connect with the company's full roster of colourists located in New York, Chicago, and Minneapolis. Di Sisto will be working in the same high end color grading environment as all the studio's colourists, equipped with Film Light's Baselight and with monitors calibrated by Nice Shoes' expert team of engineers.
"Our Toronto studio not only extends our physical reach, but it expands the combined resources and talents of all locations, allowing us to be a more versatile and nimble partner to our clients," added Creative Studio EP Angela Bowen. "We're looking forward to showing the world what the combined creative forces of New York and Toronto can do together."
Take a look at how Nice Shoes' united team brought New York and Toronto together in a 360 video HERE.